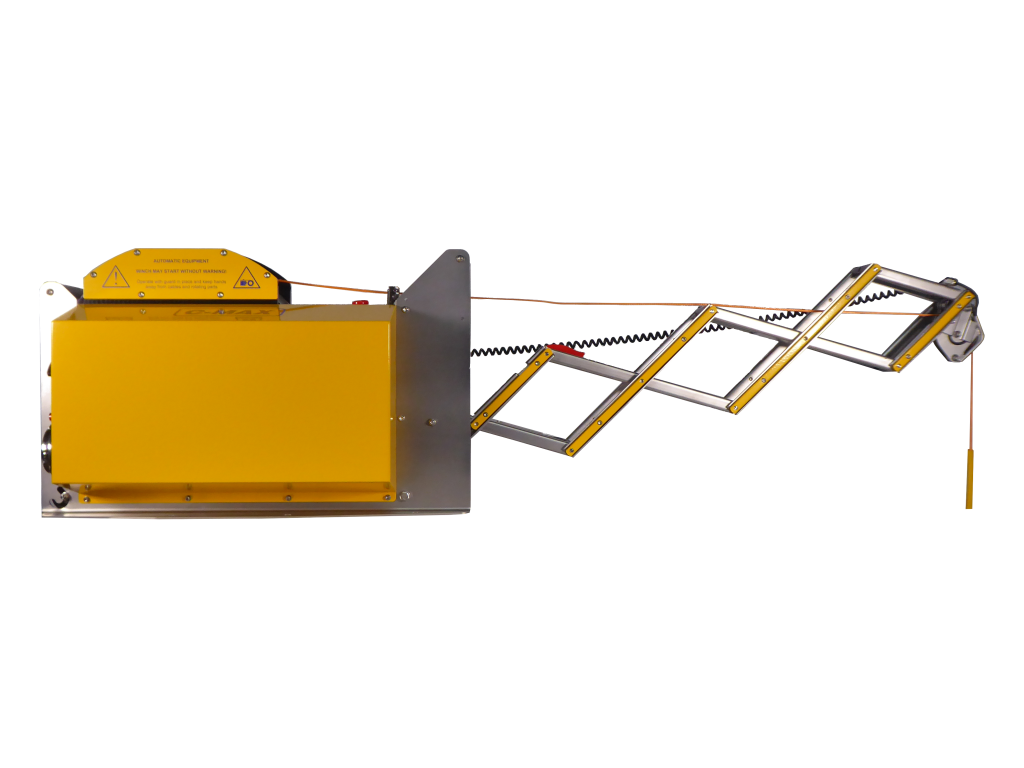 The Vigo incorporates an extendable boom to deploy the profiler from the back of the vessel. An integrated sheave wheel is included, no additional equipment is required for deployment and operation.
The boom easily packs away for storage and transport.
---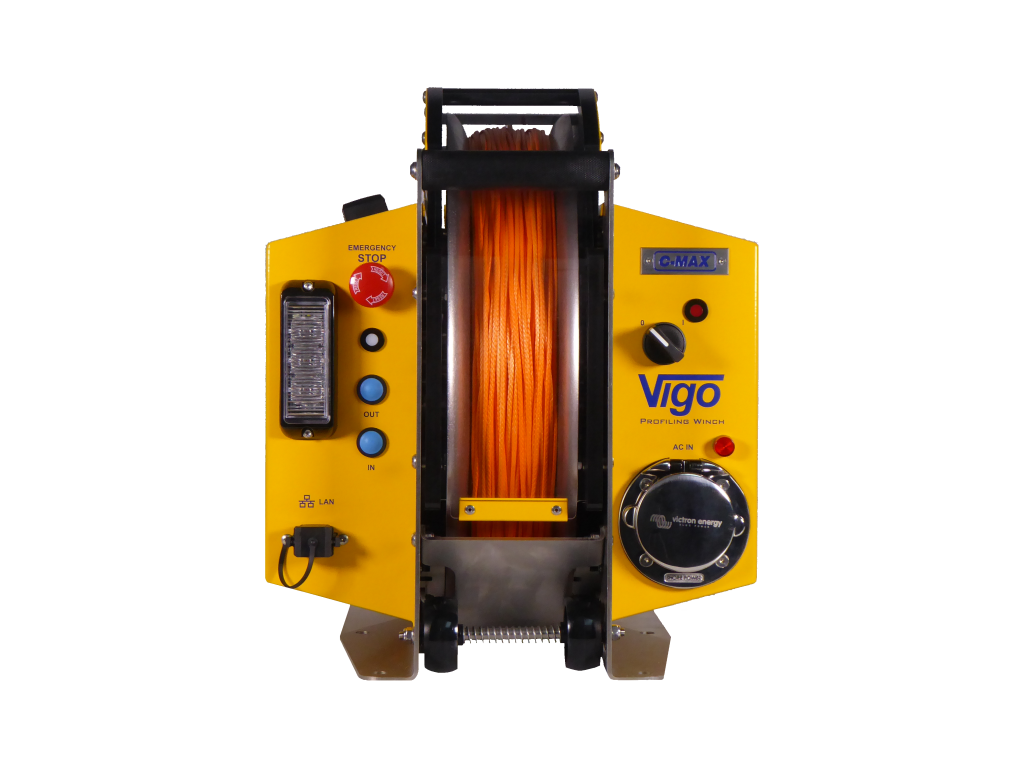 The interface to the survey network is through a wired 10/100 ethernet connection, power being supplied from the ships AC supply.
Manual jog controls are provided to facilitate initial launch and recovery of the profiler.
For more information about interfacing the Vigo to a survey network, or how the Vigo can be mounted to a vessel please refer to the Vigo user manual, available to download from here.
---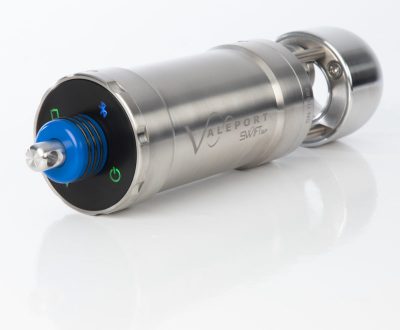 Support is provided for self-logging SV and CTD profilers from Valeport, enabling profiles to be downloaded automatically when the profiler surfaces. Profiles can be repeated immediately or on a time/distance schedule.